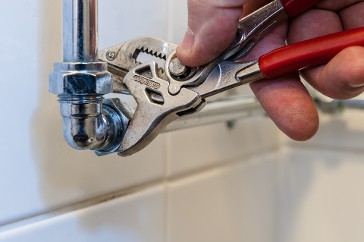 Is your drain clogged? Is your toilet stopped up? We provide all of your drainage services from clogged toilet, septic tank services, showers that won't drain to main drain cleaning Arlington, MA. When you get stuck with water over flowing or water that won't drain, call the drain cleaning and repair experts at Crescent Plumbing & Drain. We are always there when you need us and as your reliable plumbers, we offer emergency drain cleaning and repair service.
Our services go beyond just typical plumping services we can assist you with:

• Drain Cleaning and Repair
• Sewer Cleaning and Repair
• Kitchen and Bathroom Drains
• Clogged Toilet
• Clogged Shower Drain
• Floor Drains
• Sewer Lines
• Grease Traps
• Video Inspection
• Water Jetting
• We are available nights and weekends.
Our phones are personally answered 24 hours a day!!!
As your Arlington plumbers, Crescent Plumbing & Drain is your trusted name for handling all of your household plumbing, drain cleaning, and A/C & heating repair.

Plumbing or heating or drain emergency? Call us RIGHT NOW: (781)-646-4500
Main Drain Cleaning and Repair Arlington and Cambridge MA